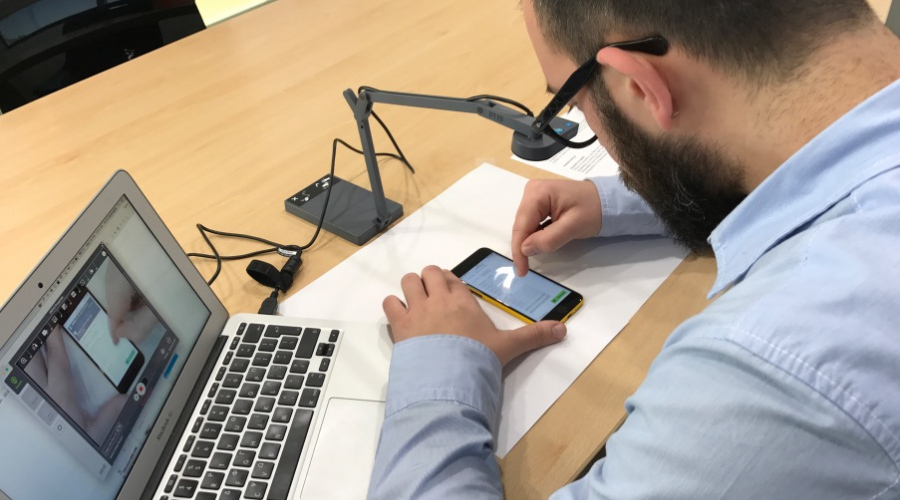 According to Usability.gov, "Usability testing refers to evaluating a product or service by testing it with representative users. Typically, during a test, participants will try to complete typical tasks while observers watch, listen and take notes. The goal is to identify any usability problems, collect qualitative and quantitative data and determine the participant's satisfaction with the product".

Usability testing is used by industrial designers to improve products such as telephones, refrigerators, kitchen appliances, faucets, cars, and even doors. Experience designers use it to strengthen unboxing experiences (think how well Apple packages its products). Usability testing has also been used by software designers to improve software from ERP systems to mobile applications. And lately, in the online world, it is used by web designers to improve and fix websites, online stores, and web applications such as dating services, collaboration tools, project management tools, etc.
As CEO of a web design agency (Netstudio), I used to tell to my clients that usability testing is what separates good from bad websites. I suppose that usability testing is also what distinguishes good from bad products and services, as it allows you to see your product, service or website through your users' eyes.
One problem with usability testing is that designers often do not feel they need to test on their designs, as they have just designed something that seems obvious and straightforward to them. For this reason, you may require self-discipline or external pressure to add usability testing to your product design process. But it does pay off.
According to a Nielsen Norman Group study, running usability testing on websites increases conversion rates by 100% on average.
I read this study back in 2009, when I started trying to optimize my clients' websites and online stores. This is what led me to build Userfeel, a remote usability testing platform that makes running usability testing on websites and apps quick, easy, and affordable.
You can see an example of a usability test in the following video.