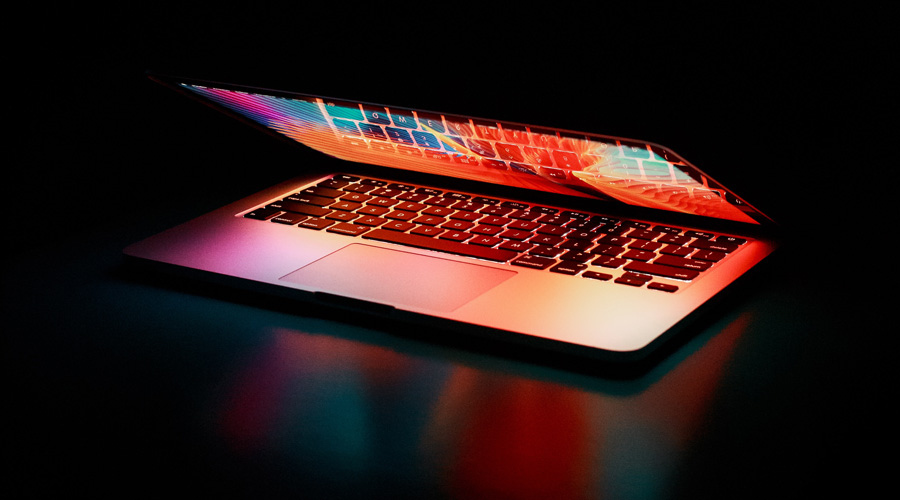 We got new features and you are going to love them!
Userfeel is getting bigger and stronger every day. Our team is working on new features based on your requests and needs. We are proud to present to you some of the things that we have been working on lately to make Userfeel the best usability testing tool.
Feel free to contact us with your feedback and what would you like to see implemented.
Get an estimate on how many are the eligible testers before starting a test.
Setting up your testers demographic profile is not an easy task. If you make the criteria too specific your test might take longer to complete or not be completed at all. But if you make them very broad or set no criteria at all, you might get irrelevant results.
So we built a tool that will give you a live estimate on the number of available eligible testers, based on the demographic criteria that you have currently selected. Just press the "Estimate eligible testers" button when you are setting up your test demographics.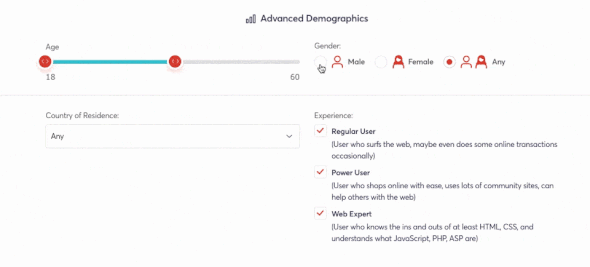 Pause and resume your tests
Sometimes you might want to make changes to your website or app and pause your test temporarily. You can now pause and resume your tests, directly from your dashboard. And the best part is that you can do it for as long as you need. There is no time limit.

Hide faulty results with a single click
You may now hide all the faulty and replaced results with a single click. This will not only hide them, but also exclude them from your SUS score and reports exports.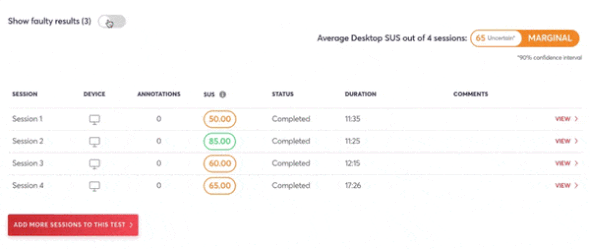 Add notes and comments to your results
Quickly add notes and comments to your results. This will help you organize and recognize better your videos. Try doing that from your test dashboard or from the result page.

New filter when excluding testers
We added a new filter that will exclude testers that participated in your current project. So, you can exclude users who participated in this project, but have users who ran tests for other projects of yours.

One more thing...
We added more test duration options. Now you can run 1-minute, 5-minute, 20-minute, 40-minute and 60-minute tests. No matter if you need a quick 1 minute first impression, or a long one-hour test, you can do it with Userfeel real quick and affordably.
For more information and pricing, please check our price list at https://www.userfeel.com/pricing.